Read press reviews about the event in the Press page: click here
At Chef Jessie Rockwell Club was presented the solo art exhibition of Russian artist Natalya Bronzova; the exhibition title "RAINBOW OF MY SOUL". At the opening ceremony, welcome speech and ribbon cutting were attended the guests of Honour: Ms. Fema Duterte, Ms. Cory Quirino, Amb. Victor Garcia with his spouse Connie and First Sec. of the Russian Embassy Vadim Velicanov.

Natalya Bronzova is the first Russian visual artist who has been exposed at the Cultural Center of the Philippines earlier this year 2017. Her exhibition "From Russian soul with Love" was presented there by the Russian Embassy and officially inaugurated by distinguished guests: Russian Ambassador Igor Khovaev, President of the CCP Dr. Raul Sunico, Ms. Jewel Lobaton Pimentel and Ms. Cory Quirino.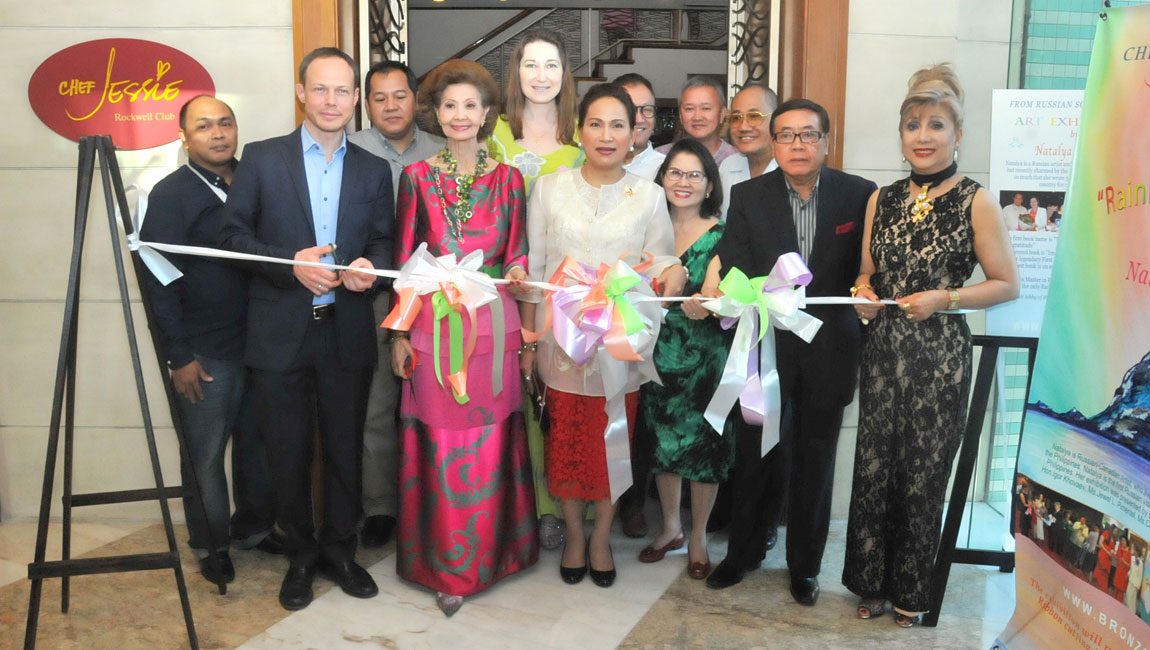 The opening of Natalya's solo exhibition at Chef Jessie Rockwell Club on June 4th, 2017.
Left to right: Frederic Caedo, First Sec. of Russian Embassy Vadim Velikanov, Lolita Escobar, Natalya Bronzova, Ms. Fema Duterte, Ditas Posadas, Roy Espinosa, Victor and Connie Garcia.